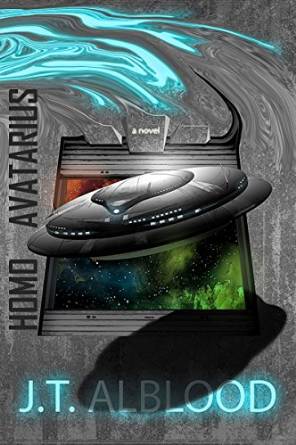 *** Science Fiction
*Homo Avatarius: (Your Consciousness is an Alien ) by JT Alblood. Price: Free. Genre: Hard Science Fiction of the Day, Sponsor, Alternative History, Alternate History. Rated: 5 stars on 5 Reviews. 174 pages. ASIN: B01A7BHF68. Reviewers love it: Mind blowing! A new look at humanity, history and life in ways that you have never imagined! Themes such as the Butterfly Effect, Darwin's History of Natural Selection and the existence of otherworldly creatures are covered. I enjoyed this book very much!
**SurviRal (Deal, Not Free) by Ken Benton. Price: $0.99. Genre: Science Fiction Deal, Sponsor, Metaphysical & Visionary, Dystopian, Post-Apocalyptic. Rated: 4.3 stars on 80 Reviews. 375 pages. ASIN: B00R4VD7PS. Reviewers love it: Excellent book! It lived up to my expectations! The best book I have read in a while! Alarmingly believable in today's world! It has very plausible main characters and a very plausible setup. I am not familiar with this author but I will definitely check out other books he may have available. Highly entertaining and informative! I am definitely a fan! Very highly recommended!
*Poe (Song of Creation Trilogy Book 1) by Cassidy Raine Wolters. Price: Free. Genre: Science Fiction & Fantasy, Paranormal & Fantasy, Epic. Rated: 5 stars on 7 Reviews. 226 pages. ASIN: B018KODRNO.
The Journals of Kara and Jason by Charlie Wood. Price: Free. Genre: Science Fiction & Dystopian, Time Travel, Paranormal, Fantasy, Science Fiction, Dystopian. Rated: 4.2 stars on 41 Reviews. 139 pages. ASIN: B00BP9GRCK.
La Marca de Odín: El despertar Ed. LITE (Spanish Edition) by Xavier Marce, Michael Komarck. Price: Free. Genre: Spanish, Ciencia Ficción, Fantasía y Terror, Family Saga, Science Fiction, Teen & Young Adult, Sagas. Rated: 4.8 stars on 5 Reviews. 344 pages. ASIN: B00G3I6MLO.