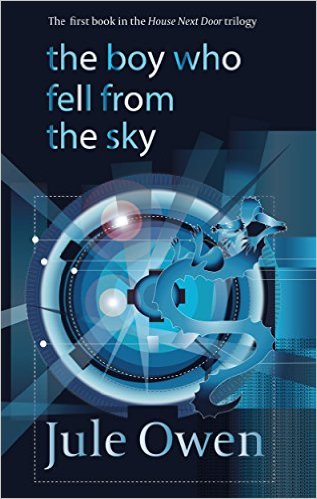 *** Science Fiction
**The Boy Who Fell from the Sky (The House Next Door Book 1) by Jule Owen. Price: Free. Genre: Time Travel Science Fiction, Sponsor, Dystopian Science Fiction. Rated: 4.7 stars on 91 Reviews. 255 pages. ASIN: B015PE1QOE. Reviewers love it: Some books transport readers into a new reality, and this is one of those stories! The future worlds created were just amazing! I thoroughly enjoyed it! I finished it in one sitting! Gripping! A profound look into the future!
*The Traveler's Companion (Repeat) by Christopher John Chater. Price: Free. Genre: Science Fiction, Metaphysical. Rated: 4.5 stars on 10 Reviews. 225 pages. ASIN: B007YXLS0M.
Geppetto's Daughter (Small Universe Book 3) by Christopher M. Daniels. Price: Free. Genre: Science Fiction, Humor, Adventure. Rated: 4.3 stars on 6 Reviews. 222 pages. ASIN: B00HLADQGC.